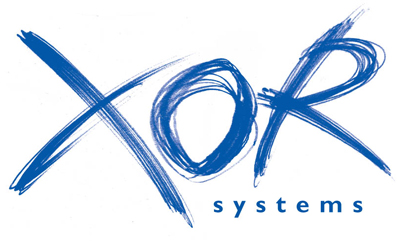 01285 582998
01285 582998
ask@xors.com
Unit 4
College Farm Buildings
Tetbury Road
Cirencester
GL7 6PY
our company
Xor Systems is a creative design consultancy, specialising in embedded systems, providing both software design and development and electronic design and development.
Utilising our full range of design skills, from electronic hardware, software design and mechanical design, we work primarily with embedded systems, computers embedded in other devices to provide some useful role.
We have experience in real-time control, machine tool control and data analysis, educational games, vending machines and battery-powered systems. To discover more of our projects, see our projects page.
Working in the renewable energy sector, we created a wind turbine monitoring system, which reports back to a bespoke website, allowing customers to monitor the output of their own turbines, in real time. Data from this system has since been used by the MET Office to develop their own technologies.
In the Museums and Heritage sector, we have produced interesting and educational interactives, applying embedded systems design to an educational role. We feel this is still product design; every job is a prototype.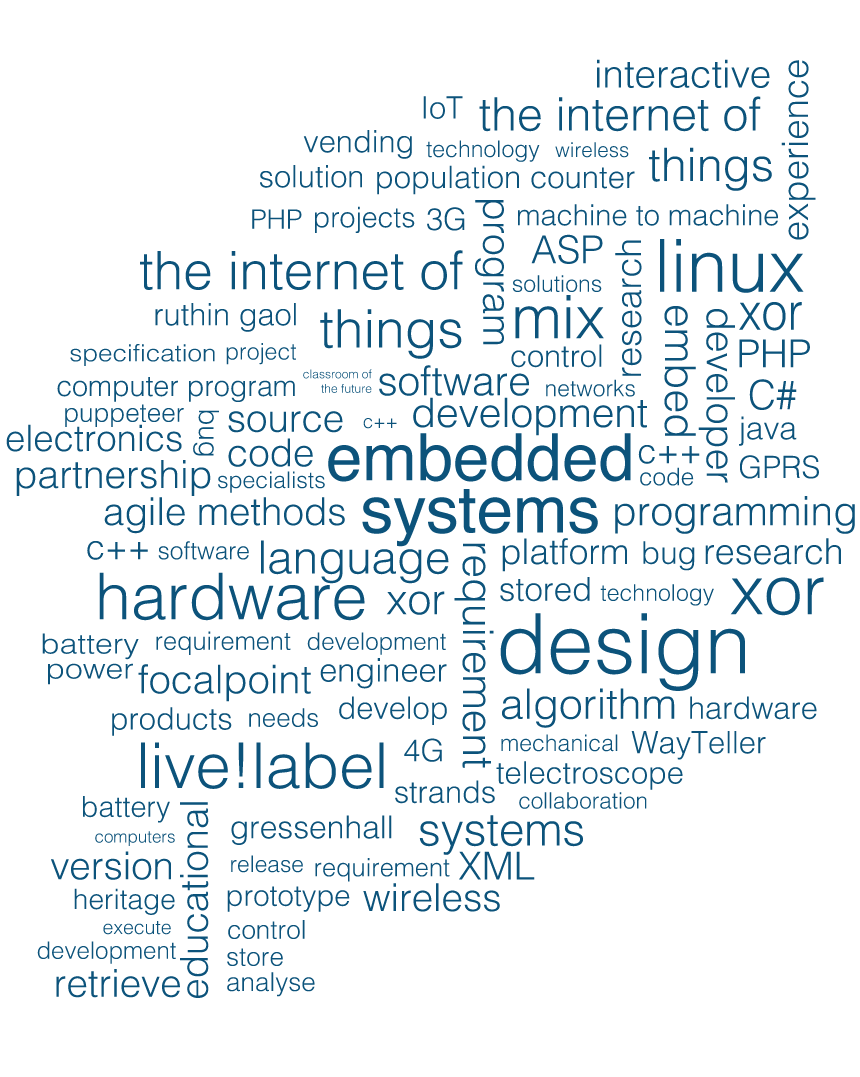 Our Skills
Software
We have considerable experience of developing system software for embedded hardware, systems development for applications to run on embedded systems and application software to run on Windows and Macintosh computers.
First and foremost we are software developers. We have met a number of different technical problems and provided good-value solutions; as well as working on most areas involving software. Whether it be websites, financial systems, vending machines or children's educational games we have successfully tackled everything we have met.
We have used major software languages, such as Delphi, Java, C# and C++. When we write software for embedded systems, we use assembler or C. We tend to use AVR devices for low power systems and ARM9 devices, with embedded Linux as the operating system, for more powerful systems. Our embedded systems knowledge is enhanced through the use of web technologies such as ASP, PHP, XML and HTML.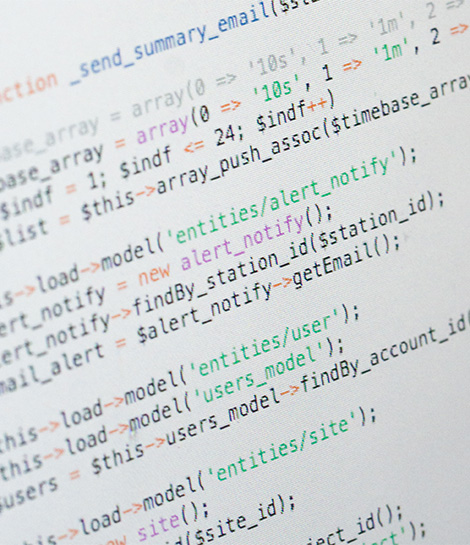 Hardware
Specialising in systems that are embedded, our emphasis is on small, battery powered systems with wireless connectivity. We have the people and the expertise to design a wide range of electronic and computer systems.
Hardware design covers both mechanical design (or product design) and electronics design. Covering both disciplines, our expert designers have proven experience in product design, 3D modelling, modelling in plastic, and use of CAD tools. We like to prototype using rapid prototyping techniques, as we've found that there is nothing quite like handling a product as early in the design process as possible.
On electronics design, we can offer a full design service, from prototyping to full PCB production, with up-to-date facilities. This includes PCB layout, prototype assembly and test, regulatory compliance testing, design transfer to volume manufacturing and production support.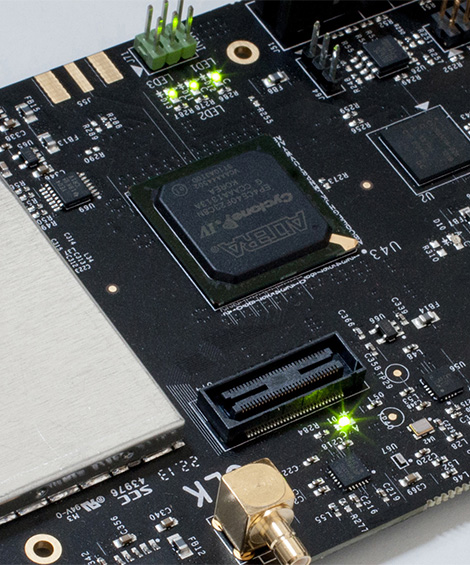 Get in touch
Our offices in Cirencester
Address
Unit 4
College Farm Buildings
Tetbury Road
Cirencester
Gloucestershire
GL7 6PY
Business card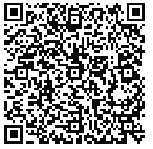 Scan the image above with a QR Reader on your smartphone to access all of our contact details
Telephone
01285 582998

Company Registration
Xor Systems is a trading name for Xor Software Ltd. Xor Software Ltd is a registered company in England and Wales.
The address of the registered office is 17 Valley Road, Wotton under Edge, Gloucestershire, GL12 7NP. The registration number is 3566560.